With the success of the 2018 calendar, when we and members raised over £1,000 for the Ploughshare Tortoise Project, we are again producing a calendar for 2019. All proceeds to go to the Durrell Trust to help finance the Ampijoroa Breeding Facility for the Plougshare Tortoise, the most threatened tortoise species in the world.

For further details please click here

We hope you will agree is a very worthy cause and hope we can please rely on your support in buying these lovely calendars to help raise funds for the critically endangered Ploughshare Tortoise
The calendars are a 26 page booklet calendar produced in full colour and featuring photos supplied by our members following our recent Calendar Photo Competition.
The ring-bound calendar is A4 size when closed but opens up into a 2 page A3 sized calendar.
12 double pages, 2 pages per month with front and rear covers, produced on good quality 250gsm silk paper.
The calendars are priced at £10.00 each, including postage and 100% of the profits will go to the Durrell Trust Charity for the Ploughshare Tortoise

We are happy to ship to anywhere in the world.

UK £10 incl postage
USA £15 ($20) for 1 calendar or £26.67 ($35) for 2 calendars incl shipping
France/Holland/Malta £13.40 for 1 calendar or £23.11 for 2 calendars incl shipping

Please drop us a line if you'd like a price for shipping anywhere not included above.
(Please let us know what country you are in when you contact us)
calendars@tortoise-protection-group.org.uk
We are currently taking pre-orders
Payment by PAYPAL
Can be paid via Paypal by logging onto your account, selecting the "send money" option and by kindly sending the relevant payment to:-
calendars@tortoise-protection-group.org.uk
Please state no. of calendars ordered on payment.

Payment BY POST
Please make your cheque payable to "Tortoise Protection Group"addressed to:-
Tortoise Protection Group P.O. BOX
C/O: 55 London Road
DOVER
Kent CT17 0SP
Please state no. of calendars ordered, enclose your e-mail address and advise us of the address you'd like the calendar to be sent to.

Payment by BACS:-
Payment details as follows
Bank: HSBC
Sort Code 40-24-37
Account No. 71364278
Reference: Please state your Postcode as your reference
On payment kindly send an e-mail to:
calendars@tortoise-protection-group.org.uk
stating
Number of Calendars ordered
Address calendar(s) are to be sent to

Once the calendars arrive they will be dispatched within a day or two of receipt of payment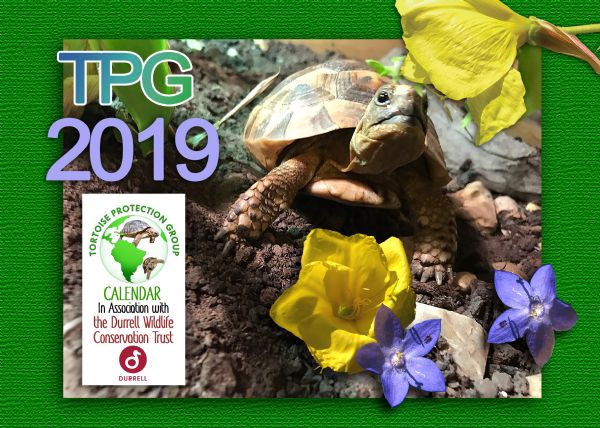 We are running a competition for our 2020 Calendar. If you'd like to enter a photo for a chance of your tortoise featuring in our 2019 calendar, kindly follow the below Facebook link:-

CALENDAR COMPETITION 2020